VBOX 3i Dual Antenna | 100Hz Vehicle Dynamics Measurement
Overview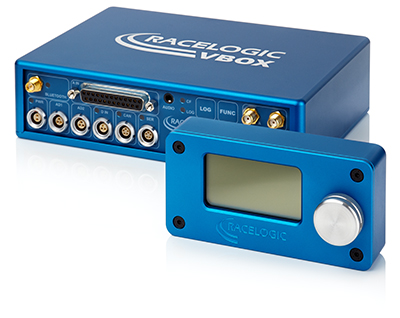 A VBOX 3i Dual Antenna (VB3iSL) uses a GPS/GLONASS receiver to achieve high level accuracy and thanks to the twin antennas has the ability to measure slip and pitch/roll angles at 100 Hz.
The system is so accurate that it can even detect the difference a side wind makes to the slip angle measurement, a feat that even the very best inertial systems cannot currently replicate.
Higher accuracy with GPS and GLONASS
In addition to GPS, the VB3iSL tracks the Russian GLONASS range of satellites. The advantage of using both satellite constellations is that there are almost twice as many satellites in view, helping to maintain a robust satellite connection and increasing the accuracy of the system. More about GPS accuracy.
Slip and Pitch/Roll measurement using two antennas
Utilising two GPS/GLONASS antennas, the VB3iSL measures all of the normal VBOX GPS parameters, plus the azimuth and elevation between the antennas, i.e. the direction the antennas are pointing, and the angle between them measured from the horizontal. This allows the unit to measure slip angle, and also pitch angle (or roll angle depending on how the antennas are mounted), all at 100 Hz. This system is ideal for vehicle dynamics testing.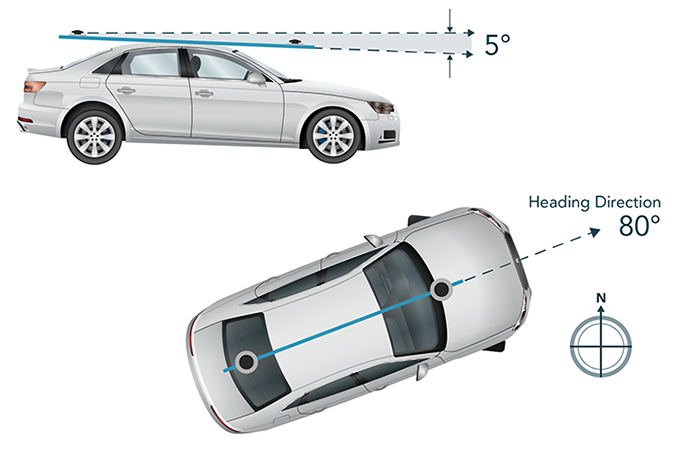 The VBOX 3i Dual Antenna comes with a VBOX Manager, a display enabling you to change the dynamic modes and filter settings, set up slip angle data and define antenna locations. An optional Dual Antenna Mounting Pole (max. width 2.5m) ensures the most accurate attitude measurement.
Dual Antenna and IMU
VBOX 3i Dual Antenna together with an IMU provide a highly accurate speed, distance, heading, and yaw rate measurement for use in testing Electronic Stability Control with a steering robot.
Tags: vbox3i