New VBOX 3i Firmware available
VBOX 3i Firmware version 2.6 comes equipped with a new 3 Target ADAS mode, improved Robot Navigation and uninterrupted Slip Angle calculation, even in areas with low GPS coverage.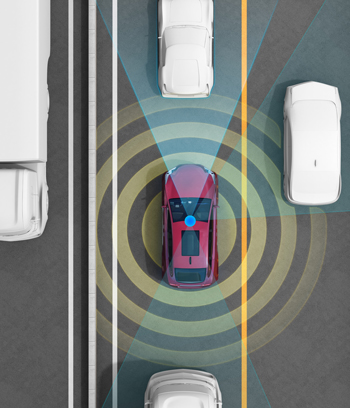 The latest VBOX 3i firmware (v2.6) enables engineers to log positional and time-to-collision data from
up to 3 moving targets and a lane simultaneously
, allowing them to meet the guidelines set out by the new Lane Change Test for ACSF (Automatically Commanded Steering Function).
Firmware version 2.6 comes equipped with a new 'SlipHead' channel which does not require a valid dual antenna lock to achieve accurate Slip angle measurements. A useful tool on test tracks where GPS coverage is hampered by bridges, buildings or nearby trees.
Racelogic have also improved the heading channel which is used for ADAS calculations and Robot Navigation by introducing a 'RobotHead' channel. By using this channel, you should now benefit from cleaner ADAS signals as well as reduced noise in the robot navigation heading signal.
The layout of the VBOX Manager has also been revamped, simplifying the menu structure and making the current settings more visible. As a result, both the VBOX 3i and VBOX Manager firmware will need to be updated to benefit from these new features.